Yamaha Banshee Hot Rods Stroker Crank 4 Mill Length Vertex Gaskets Vertex Seals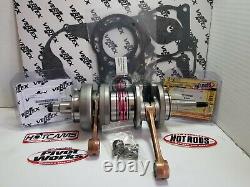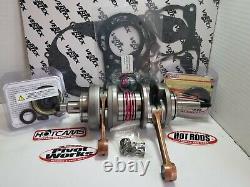 ALL YEARS YAMAHA BANSHEE HOT RODS STROKER CRANK 4 MILL LONG RODS 115 RODS LENGTH VERTEX COMPLETE GASKETS AND VERTEX SEALS. This is a drop in STROKER Replacement Crank with Bearings made by Hot Rods. Quality Hot Rods Bearing and Vertex Complete Gasket Kit and Vertex Complete Seal Kit.
Please message me with any questions or if you need more parts, Pistons ETC. Hot Rods Stroker Crank 4 Mill 115 Rods Length. Hot Rods Top End Bearings.