Yamaha Banshee Cases Complete Rebuild Kit Stock Top Bottom End Assembly Repair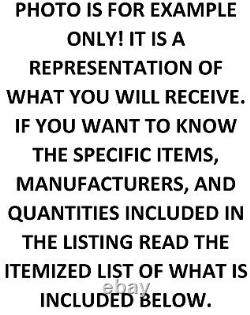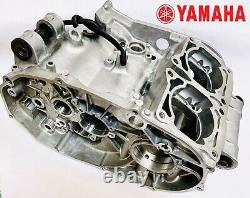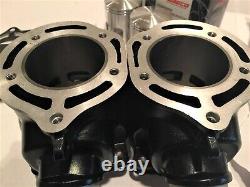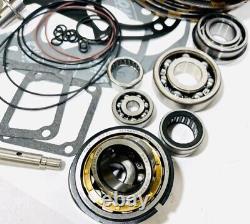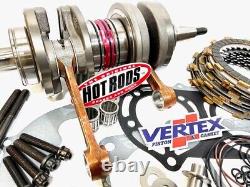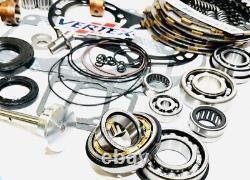 FITS ALL YAMAHA BANSHEE MODELS AND YEARS - THE MOST COMPLETE REBUILD WITH QUALITY PARTS! Brand new set of OEM crankcases. Aftermarket stock bore "True Tuned" cylinders (see below). Wiseco or Wossner forged stock bore pistons.
Hotrods or Wiseco HD crank assembly with rods. Maxlok TITANIUM 12 point flange nuts for case and head studs. Intake manifolds for stock carbs.
Runs on pump or race gas. The aftermarket Banshee cylinders available today work well if you know what you are doing with them. To take the guess work out of that for you we inspect and measure the cylinders with micrometers, chamfer them to remove any rough edges, set the piston ring gap, and time-sert the head stud holes to make sure there are no issues. You receive them ready to bolt on and ride. We are BPRATV, offering you the best in parts and service for over 20 years.
PRICES AND LISTINGS ARE SUBJECT TO CHANGE AT ANY TIME WITHOUT NOTICE. We stock the same parts from different manufacturers so that when back orders occur we have a part that is equal in quality and cost to send, preventing what can sometimes be long waits. This would be the only reason your order might vary slightly from the description, and the part that is subbed will always be comparable quality.
If you only want a specific brand just ask and we will let you know if it is out of stock and for how long. Once a part has been installed or prepped for installation it is no longer eligible for return. This product is NOT DIY. Over 99% of people in the world are not qualified to build an engine, and it is the responsibility of the person assembling and tuning the engine to make sure all the parts are correct and work properly. We ALWAYS STRONGLY recommend work be done by a qualified, experienced mechanic. Please work with us and we will ALWAYS work with you.