Yamaha Banshee 350 WISECO Billet Clutch Basket Plates Springs Gasket UPP Cushion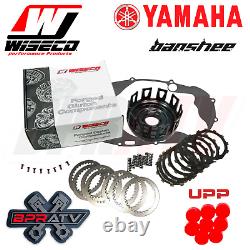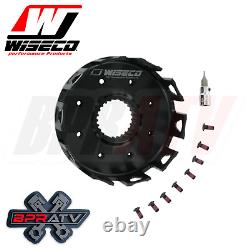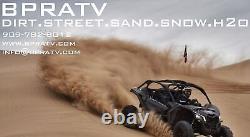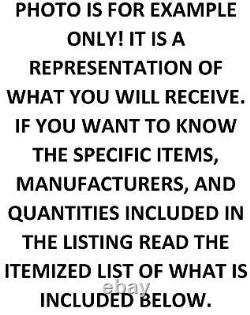 Yamaha Banshee 350 WISECO Billet Clutch Basket Plates Springs Gasket UPP Cushion. Heavy Duty Wiseco Race Billet Clutch Basket, Steels, Fibers & Springs. Fits Yamaha Banshee & RZ350 350 All Years. Years 1987 1988 1989 1990 1991 1992 1993 1994 1995 1996 1997 1998 1999 2000 2001 2002 2003 2004 2005 2006. BPRATV Heavy Duty Clutch (Steels, Fibers & Springs).
Improves clutch performance and life. Precision machined from Forged aircraft quality aluminum to aerospace tolerances and hard-coated for five times the wear resistance to stock (with proper maintenance). Allows clutch assembly to spin truer creating less heat when clutch is disengaged. DO YOU NEED TO HAVE THIS ITEM INSTALLED ON YOUR VEHICLE?
We are BPRATV, offering you the best in parts and service for over 20 years. PRICES AND LISTINGS ARE SUBJECT TO CHANGE AT ANY TIME WITHOUT NOTICE. Interchangeable part: We stock the same parts from different manufacturers so that when back orders occur, we have a part that is equal in quality and cost to send, preventing what can sometimes be long waits. This would be the only reason your order might vary slightly from the description, and the part that is subbed will always be comparable quality.
If you only want a specific brand, just ask and we will let you know if it is out of stock and for how long. Once a part has been installed or prepped for installation it is no longer eligible for return. Over 99% of people in the world are not qualified to build an engine, and it is the responsibility of the person assembling and tuning the engine to make sure all the parts are correct and work properly. We ALWAYS STRONGLY recommend work be done by a qualified, experienced mechanic. Please work with us and we will ALWAYS work with you.
No other parts nor any labor are included. We are BPRATV, and we offer a huge selection of Titanium fasteners.
Once an item has been used or prepped for use with lubricants, sealant, etc. It is not eligible for return.