Banshee 34mm Lectron Carbs Billet Bowls 34 mil Big Bore Carburetor Pair Set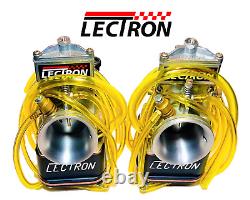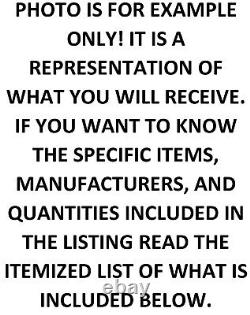 FITS ALL YAMAHA BANSHEE MODELS AND YEARS!! 34mm Lectron HV carb pair. Black oversize billet float bowls. Set up for big 421cc big bore or larger on gas.
All real Lectron carbs are set up custom to your specifications, which means they are never on the shelf ready to go. Everything is new in the original packaging.
PRICES AND LISTINGS ARE SUBJECT TO CHANGE AT ANY TIME WITHOUT NOTICE. DO YOU MAKE A LIVING WORKING ON BIKES?
ARE YOU A SHOP OR DEALER. At BPRATV we sell parts from the best names in the industry. Unless otherwise stated, we will put the quality of the parts we sell up against any other companies' in the industry.
Also, we stock the same parts from different manufacturers so that when back orders occur like they have been for the last year we have an alternate part to send that is the same quality. This would be the ONLY reason your order might be slightly different when it arrives. If you want a certain brand part just ask (if part is back ordered this may cause a delay on your order).
The higher performing an engine is the smaller the margin for error there is when tuning and the greater the possibility there is for failure. Also, we want information from customers when their experience is less than desirable so we know what areas need improvement the most. Please work with us and we will ALWAYS work with you.