34mm Mikuni Carb Carbs SET RIGHT & LEFT 2 stroke Yamaha Banshee YFZ350 NEW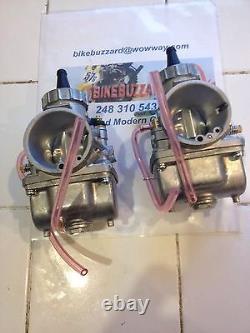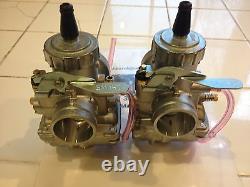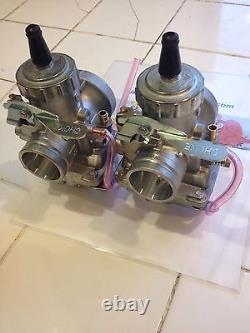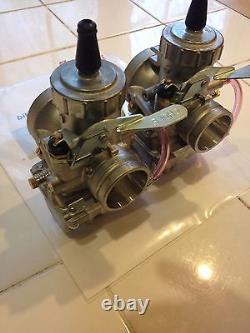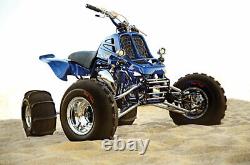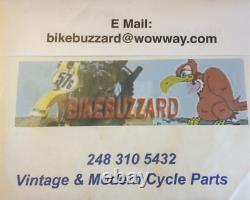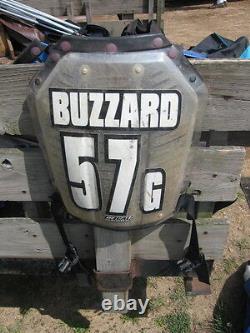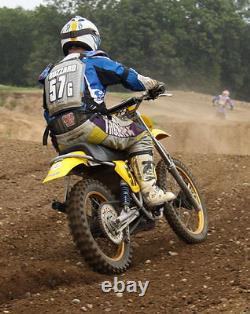 The Buzzard continues to try and offer parts for bikes the others either. Don't have or don't care about! Note: if these carbs are bigger than the carbs you are replacing. You WILL need different Manifolds and Air Intakes! A SET OF 2 NEW 34mm Round Slide Mikuni carbs used on all kits of 2 cylinder bikes and ATV's! (usually older 2 cycle Street bikes)..... These carbs come with the following jetting. 40mm OD on the engine side; 57.5mm OD on the airbox side. Note: the ONLY difference between them is one has the idle screw on the left - the other on the right...... Both have the Choke levers on the same side - Left.....
ALL new carbs come with jetting that probably will not be right for most bikes - they usually will ALL need to be fine tuned! - research on the internet will usually provide answers as to what came stock or what other riders are using in their bikes and is a great way to get the jetting very close or right on!
Keep in mind the fuel / oil mix ratio plays a part in the jetting as well! I also offer all kinds of other Modern & Vintage Bike Stuff..... Unlike Others - the Buzzard DOES consider himself an Expert in this area after working on Motorcycles / ATV's / Snowmobiles / Watercraft since the early 1970's - and his opinions are based on years of Professional and personal knowledge of what happens in Real World Use - so PLEASE Contact me with any questions you may have! Naturally - I do all that Wheel Lacing / Engine Rebuilding / Crank rebuilding / Fork and Shock rebuilding myself! Items are normally sent out in the middle of the week and sometimes later in the week as well. & Australia, New Zealand, Italy, Spain, etc.
Post Office - EXTRA CHARGES MAY APPLY for oversize boxes. If there was a mistake in the order or an error in the description - I will do everything I can to make it right! I normally leave Feedback after I receive Feedback from you.
Add a map to your own listings.