2005 SE Yamaha Banshee Graphics Decals Full Stickers GLOSS Black Edition NEW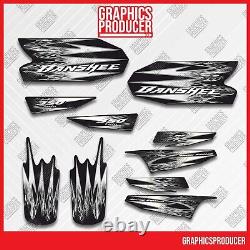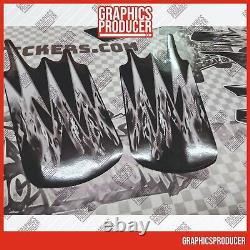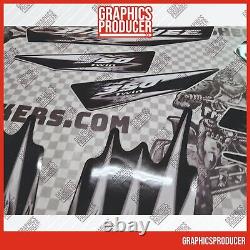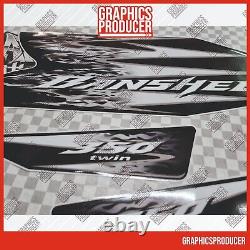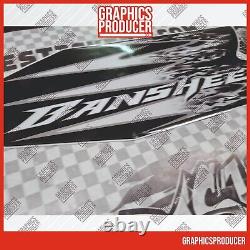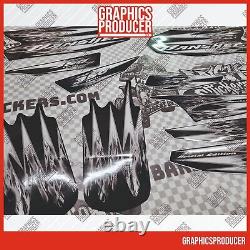 Thicker / Stronger / More Durable Vinyl. Vinyl Is used for Outdoor use with a protective clear Vinyl for extreme durability and protection for your bike. Easy Apply for anyone Bubble Free!! All orders dispatched the next day.
Ultracurve X1 is a revolutionary 153 micron flexible white polymeric vinyl film, containing bubble-free FLO Technology, backed with a highly aggressive pressure sensitive acrylic adhesive system, specifically engineered to adhere to difficult substrates, including motocross bikes, ATVs, side-x-sides, karts, and most low surface energy plastics.